MISSION STATEMENT
In life, we all face challenges that come at us, derail us from our plans, and threaten to knock us off our true path to happiness and health. 
Here at Ricochet Body Solutions, our mission is to nurture and guide those in pain to escape the darkness, move into the light of their being, and empower them to live to their full potential. 
Your result: to have an unyielding physical and mental spirit that even the toughest circumstances ricochet off you.
Ricochet Body Solutions & Oregon City Acupuncture
Ricochet Body Solutions
619 Madison Street #110, Oregon City, OR 97045
We've Moved!
Our PREVIOUS address was 707 Madison Street, Oregon City.
Our NEW address is 619 Madison Street #110, Oregon City. They're SO close you could walk over if you wind up at the old location! Parking is available at the corner of 7th & Madison. In the event that lot is full, you are welcome to park along neighborhood streets or in the smaller lot at 7th & Jefferson.
Now located within Oregon City Acupuncture, we're better able to meet your needs and serve you better. We think you'll enjoy this location even more as well.
We specialize in daily stress management, as well as:
• Reducing TMJ pain and facial tension
• Reducing frequency and intensity of headaches and migraines
• Improving mental clarity, focus, concentration, and moods
• Improving range of motion and physical capabilities
• Reducing pain and tension in the upper back, shoulders, and neck
• Improving sleep–both getting to sleep and staying asleep
• Increasing energy
• Reducing pain–both acute and chronic, including auto accident injury treatment
• Increasing immune system function
• Supporting the liver, kidneys, and lymphatic system in detoxing contaminants from the body
• Increasing the longevity of massage therapists' careers
• Developing a unique plan of action to help reach your physical and mental goals, and ultimately, create more peace throughout all areas of your life
Ready to discuss your current needs, what you want for your future, and how we can work together to bring you into the body and life you've been dreaming about?
Are you ready to commit to change and to see your goals unfold in your life, beginning NOW?
Click the icon above to book a wellness consultation!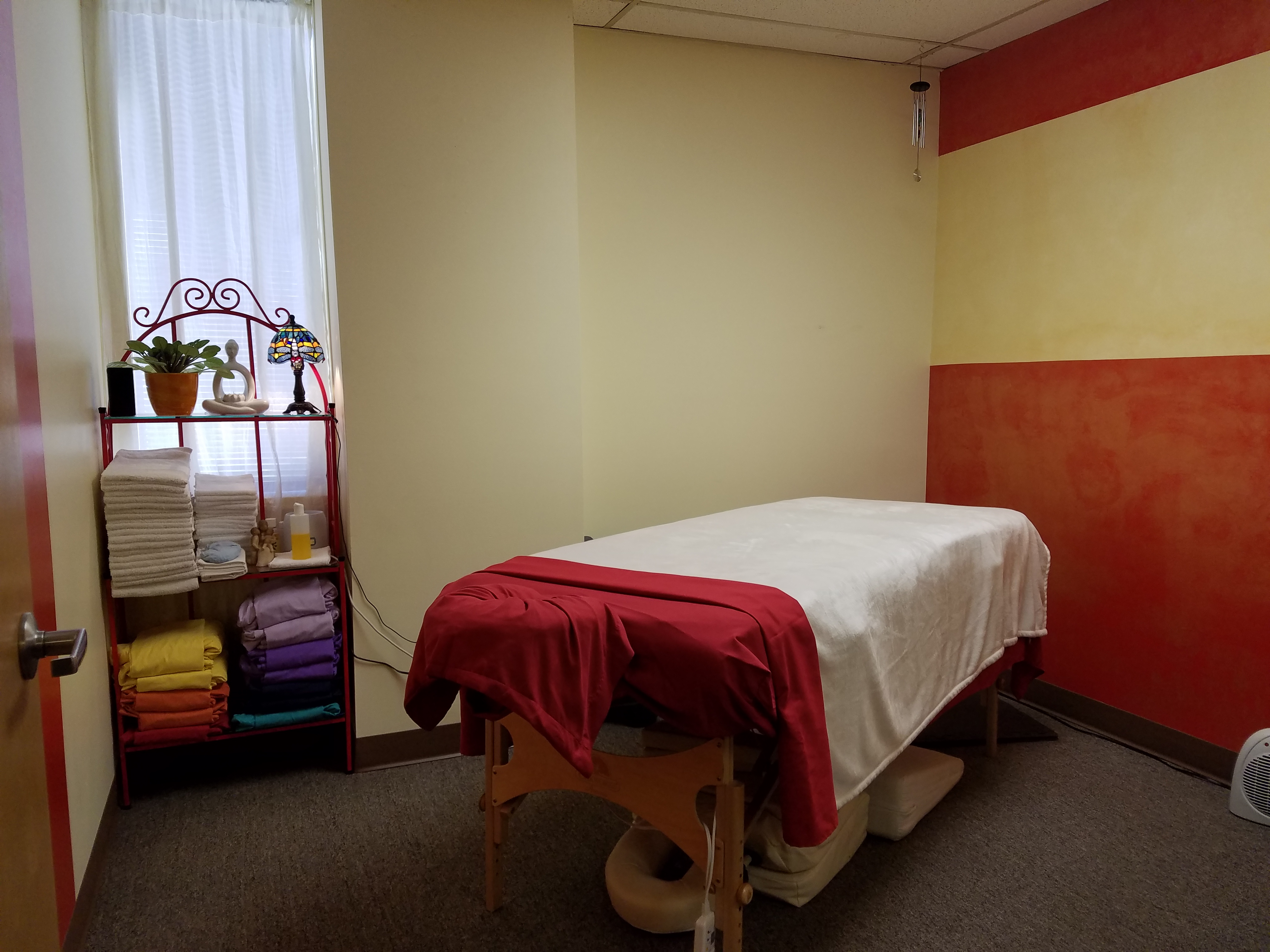 Types of services include: Massage, Cupping, Access Bars, Himalayan Salt Stones, Energy Work, Cellulite Treatment and Facial Rejuvenation.
Protect your investment in your career with continuing education classes.
Now Offering: Injury Prevention
Coming Soon: Intro to Hand Tools, Cupping, Kinesiotaping, and Ethics.
We offer a variety of options to heal your body after injury or to utilize your health insurance benefits for the sake of overall wellness.
"If you ever need a massage therapist I would highly recommend Rachel! Rachel is very clear on asking the right questions so she can give you the right treatment for your case. Rachel has great massage technique and is professional yet personable at the same time. Thank you Rachel for taking good care of me after my auto accident!"
Cheri Donnelly