COVID-19 UPDATE: Yes, we are open! 
MISSION STATEMENT
In life, we all face challenges that come at us, derail us from the vision we have for our life, and threaten to knock us off our true path to happiness and health.
Here at Ricochet Body Solutions, our mission is to nurture and guide those in physical, mental, psychological, spiritual pain to escape the darkness, move into the light of their being, and empower them to live to their full potential.
Your result: to have an unyielding physical and mental spirit that even the toughest circumstances ricochet off you.
We specialize in unblocking your mind-body connection so you can deflect anything that threatens your mental and physical well-being. A few results you might experience:
Daily stress management 

Improved mental clarity, focus, concentration, and moods–as though "the slate has been wiped clean" or your brain has been "defragged"

Improved self confidence

Reduced TMJ pain and facial tension, wrinkles, and RBF
Reduced frequency and intensity of headaches and migraines 
Reduced pain and tension in the upper back, shoulders, and neck 
Reduced pain–both acute and chronic, including those from auto accident injuries 
Improved range of motion and physical capabilities 
Improved sleep–both getting to sleep and staying asleep 
Increased energy
Increased immune system function
A unique plan of action to help reach your physical and mental goals, and ultimately, create more peace throughout all areas of your life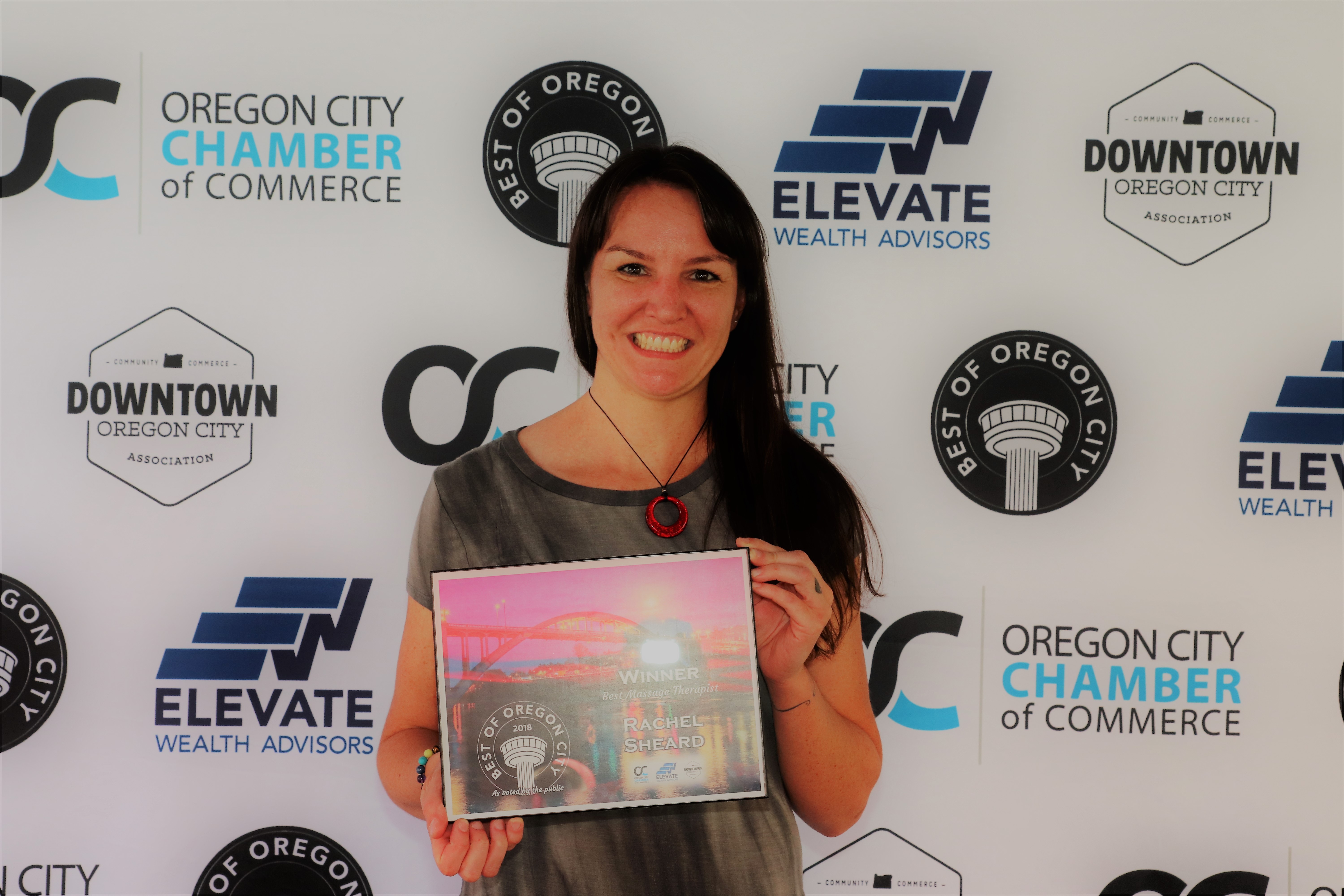 "I would highly recommend Rachel. She listens to her clients needs and seeks to understand their physical and emotional well-being so she can provide massage techniques that are tailored to the client. I always feel relaxed and rejuvenated after a massage session with Rachel."
Pixie
"If you ever need a massage therapist I would highly recommend Rachel! Rachel is very clear on asking the right questions so she can give you the right treatment for your case. Rachel has great massage technique and is professional yet personable at the same time. Thank you Rachel for taking good care of me after my auto accident!"
Cheri Donnelly